Welcome! Please download our guide which offers information regarding how to manage your journey to see your books in print. It provides a road map about our process as well as helpful tips. Please use this as a resource to start your print partnership with Total Printing Systems.
In order to ensure a perfect fit please use this template generator. Templates are available for perfect bound covers, case bound covers, dust jackets, and endsheets. The templates will be sent to an email you provide in one or more of the following formats for your convenience: InDesign, PNG, TIFF, and PDF.
In an effort to help authors and self-publishers create an outstanding product, we have compiled a list of Preferred Providers. Look no further for help with editing, translation, marketing materials, as well as cover and/or interior book design. Total Printing Systems has collaborated with these professionals on many projects. You should consider each vetted and be confident in our referral.
MARTIN PUBLISHING SERVICES
Melinda Martin
A full-service book designer specializing in book cover design and interior layout as well as various marketing pieces.
HUGO HOUSE PUBLISHERS'
"DIY BOOK GUIDE"
Patricia Ross, Project Manager
(and Publisher/Senior Editor for Hugo House Publishers, Ltd.)
A "soup to nuts" publishing service that helps you navigate through all phases of book creation and production: all levels of professional editing, cover design and interior layout, prepping files for print through TPS, distribution, and setting up a targeted marketing campaign.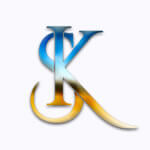 Ken Small
Complete Book Production.
Darlene Swanson
Specializes in book cover/interior design and layout, eBooks, typing services, promo sheets, and various other design projects.
Lori Martinsek
Specializes in editorial, translation, and book production services as well as eBook conversion.