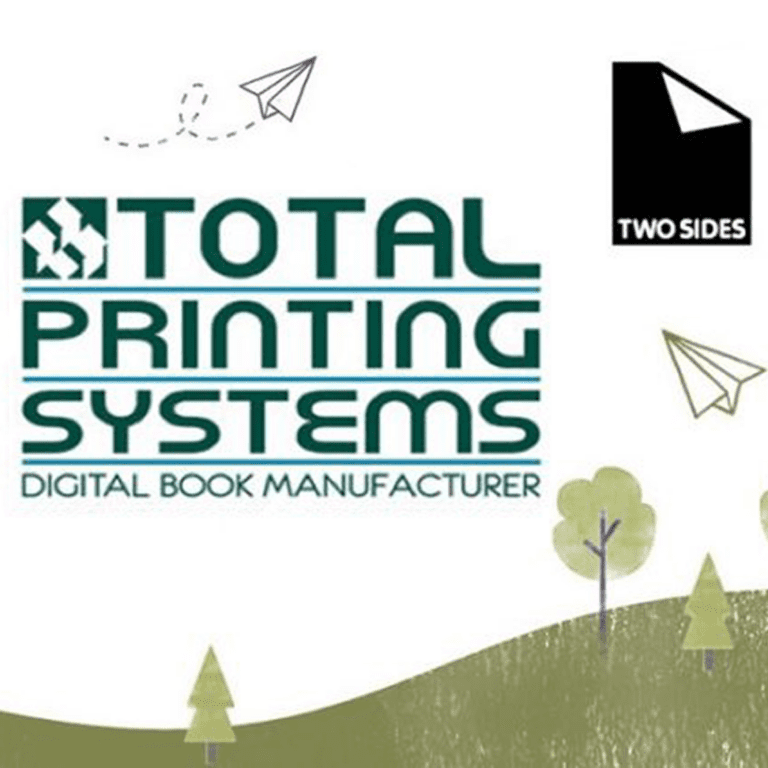 Total Printing Systems has joined Two Sides North America, the non-profit organization that promotes and encourages the responsible production, use, and sustainability of print, paper and paper-based packaging.
"We welcome Total Printing Systems to the Two Sides network and look forward to working with them to promote the great environmental story of print and paper and the key role that books play in learning and literacy," said Phil Riebel, Two Sides North America President.
"I've always admired the work Two Sides has been doing from afar and we're excited to help support the cause.  It's proven that everyone learns and retains knowledge better when they read it in printed form and it's important to keep that message in the media, especially as many are pushing for all digital e-learning," said Rick Lindemann, President, Total Printing Systems.
By joining Two Sides, Total Printing Systems gains access to a large library of co-brandable communications tools, consumer research, industry-leading information, sustainability advice and events.
For more information about the many benefits of joining the Two Sides, please visit: https://twosidesna.org/member-benefits